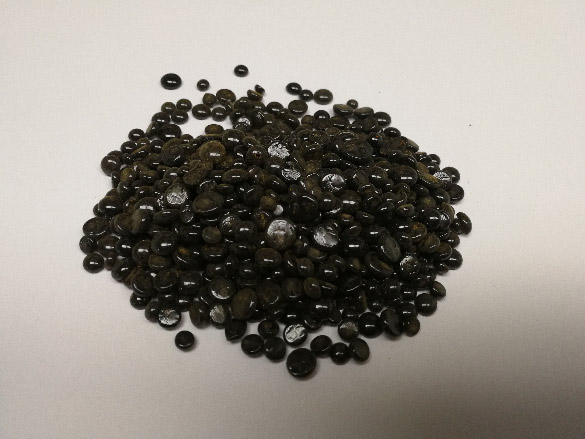 DETAILED DESCRIPTION



Composition

Appearance

Specific Gravity (g/cm³)

Softening Point (°C):

Ash Content (%, max)

Recommendations

Dosage

Applications

RH­100

Mixture of dark aromatic and aliphatic resins

black-brown granules

1.10

100

2

NR, BR, SBR, CR, IIR, CIIR, BIIR, and EPDM

1-10phr

Improve homogeneity of rubber blend with different polarities and viscosities, and also other ingredients.
Quickly reduce Mooney viscosity and shorten mixing time.
Improve calendaring and extrusion rate without
increasing die swell.
Enhance tackiness of rubber compound.
Improve air tightness, suitable for inner-liner, inner tube and bladder.